Ten art works in four physical spaces commissioned by the Soyuzmultfilm animation studio for their branded multimedia amusement park, opened in Moscow at the end of 2020.
Big Hall

The Waterfall
The Flying Ship
The Color Bath
The Thumbelina

Interactive passageway

The Winnie the Pooh
The Octopuses
The Gromozeka
The Antelope

Full-dome Installation - The Movie
Four-stream cartoon for projection bowls
©️
Concept, content development, technical development, author's supervision
Most of the production took place in 2020.
©️
Team:
Art direction & Development - Eugene Afonin, Yan Kalnberzin
Design - Daria Maltseva
Sound - Nikolai Popov
Unreal Programming / The Flying Ship - Timofey Zimakov, Roman Gavrilov, Eugene Afonin
Kinect Installations - Alexey Nadzharov, Denis Novikov, Eugene Afonin
Rotoscope & Management - Ekaterina Kalashnikova
😲Once upon a time in far away galaxy: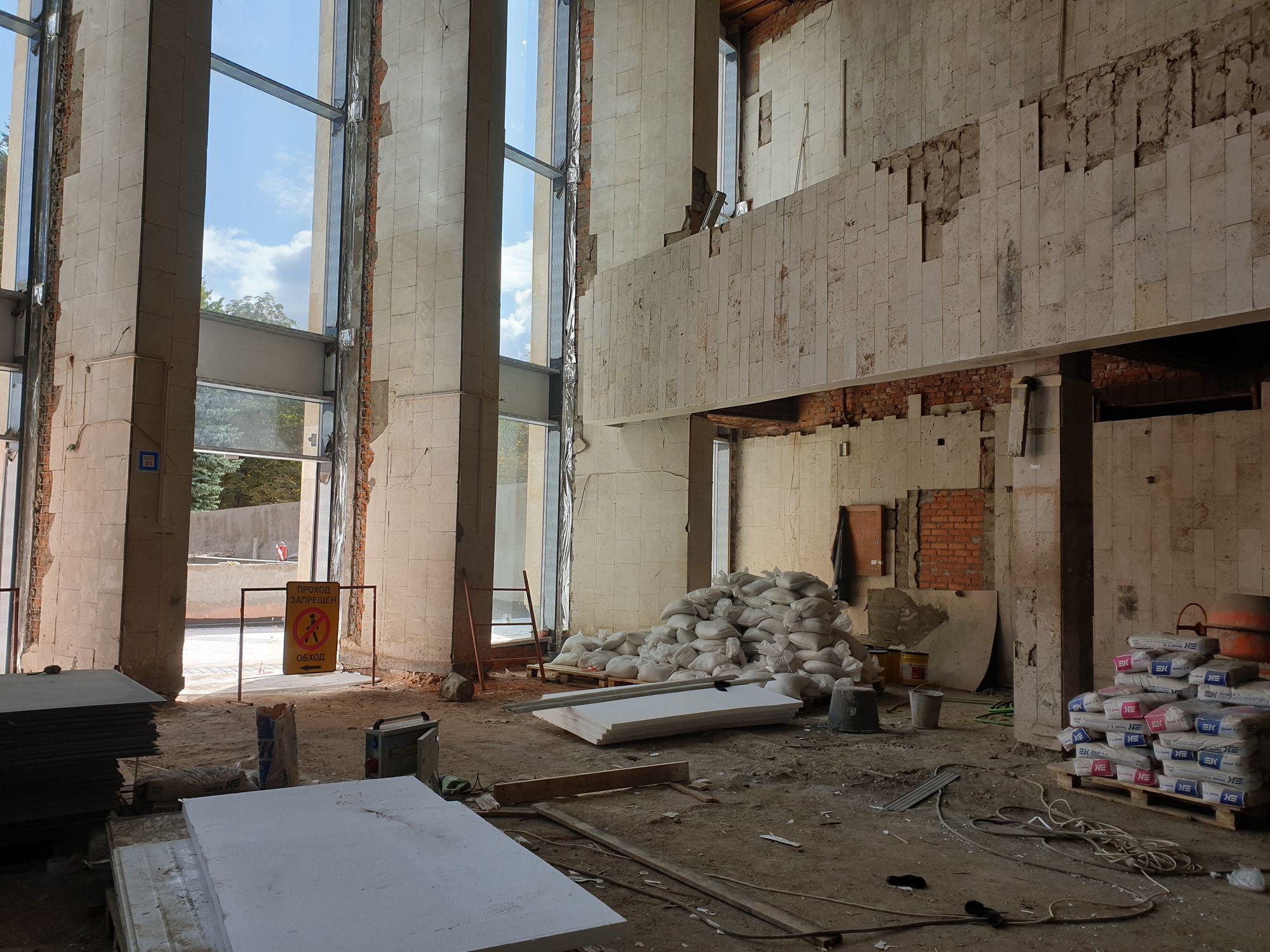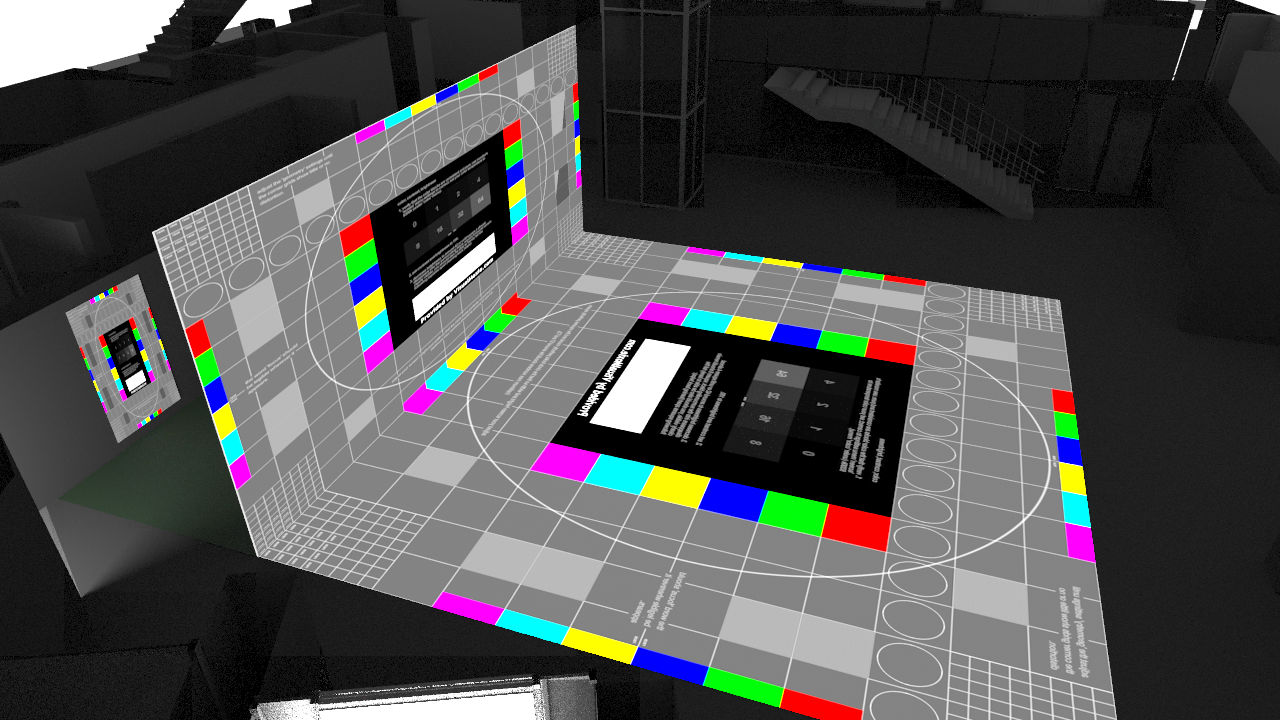 Big hall
Four different stories made for the same physical space and setup.
🛠️
3 projection surfaces.
Two - 10 x 10, one - 10 x 5 meters.
21 projector. 1 SICK 3D-LIDAR.
3 Touchdesigner servers.
Waterfall
Viewers can move around the game area, interacting with the magic waterfall.
A force field arises where the viewer passes, pushing back the flow. Flowers grow in the footsteps of the viewer's movement. With movement, the viewer generates a spatial interactive sound, which, following, immerses in the mystical feeling of a wonderful waterfall among the jungle.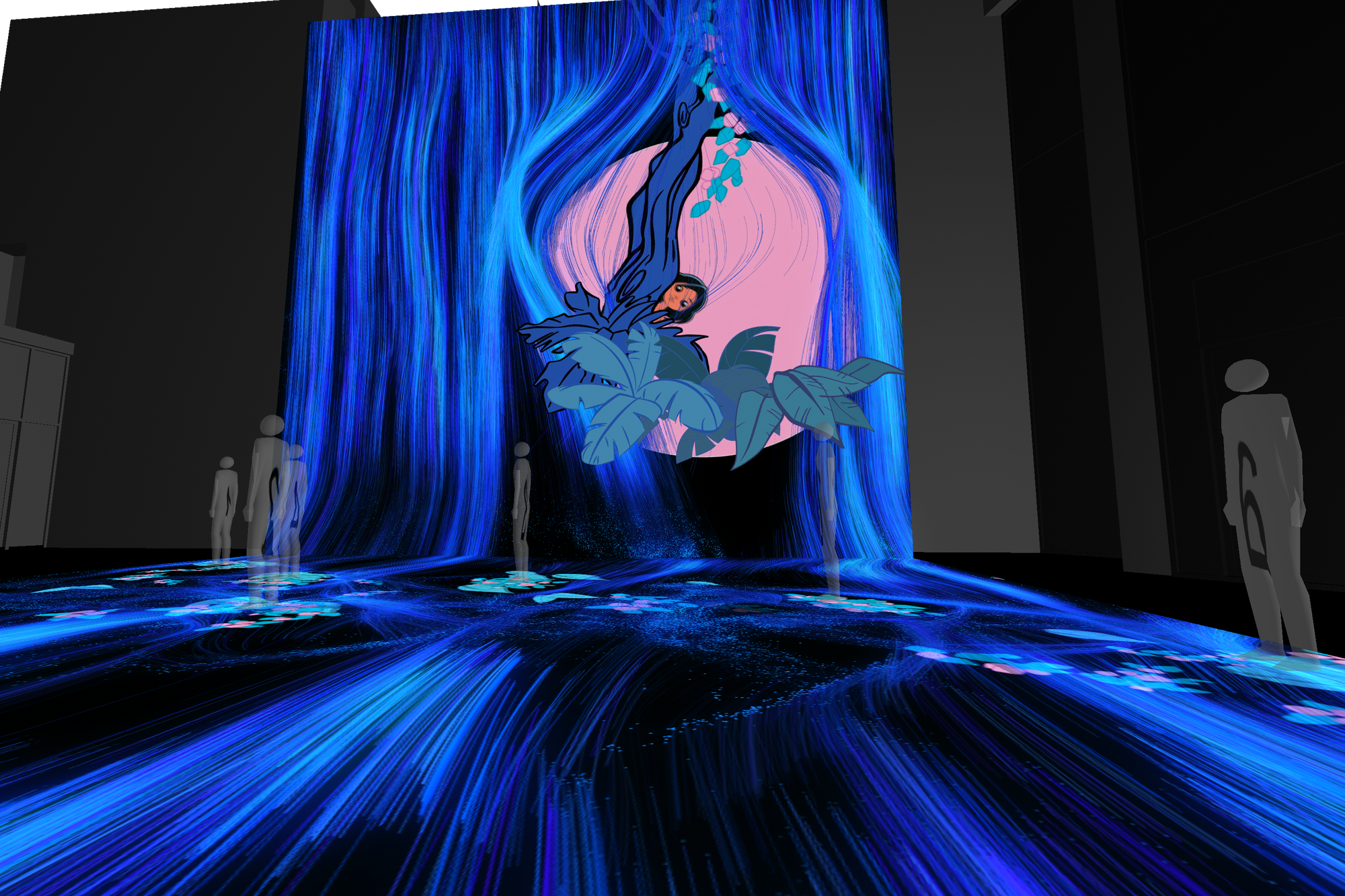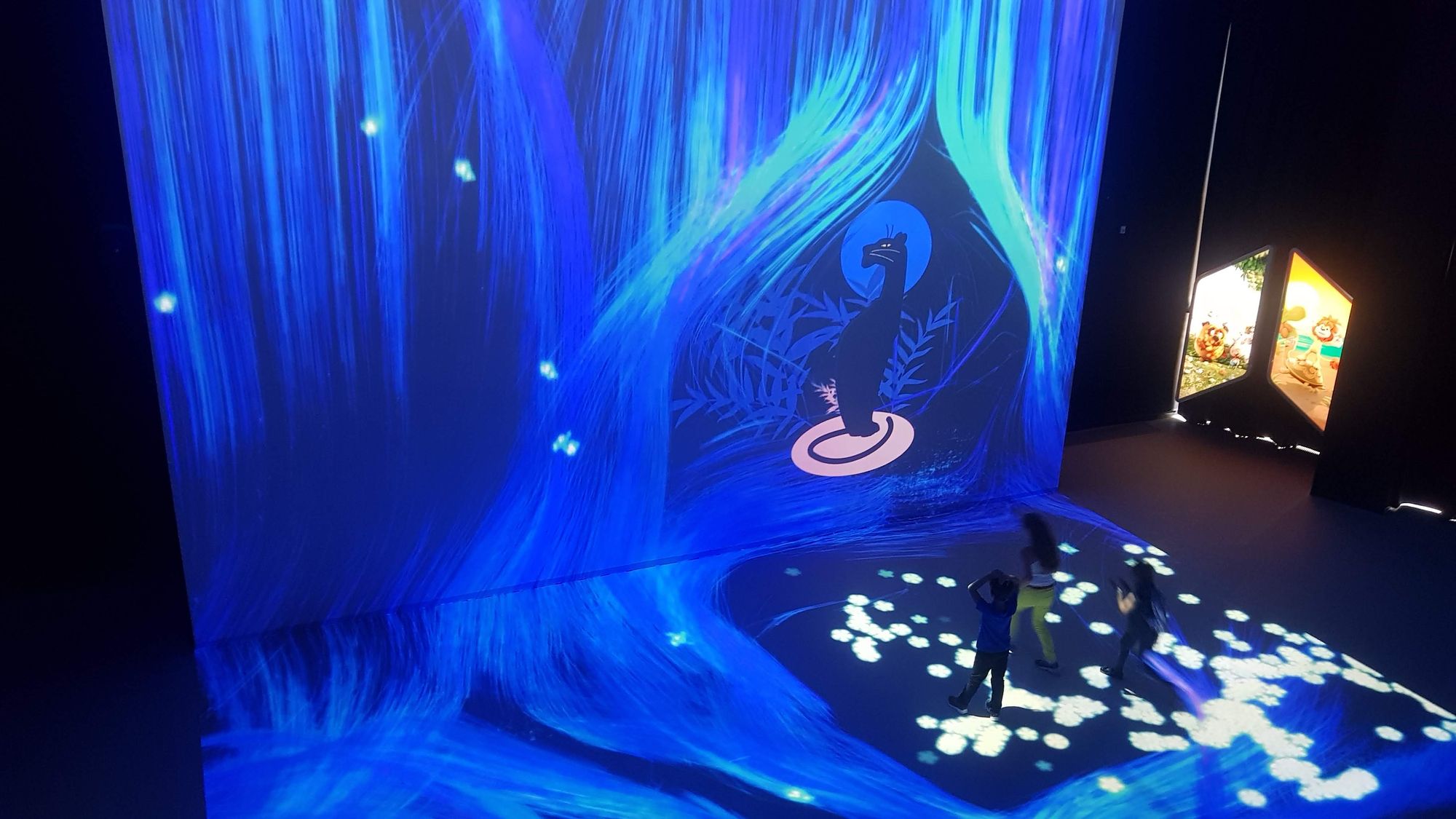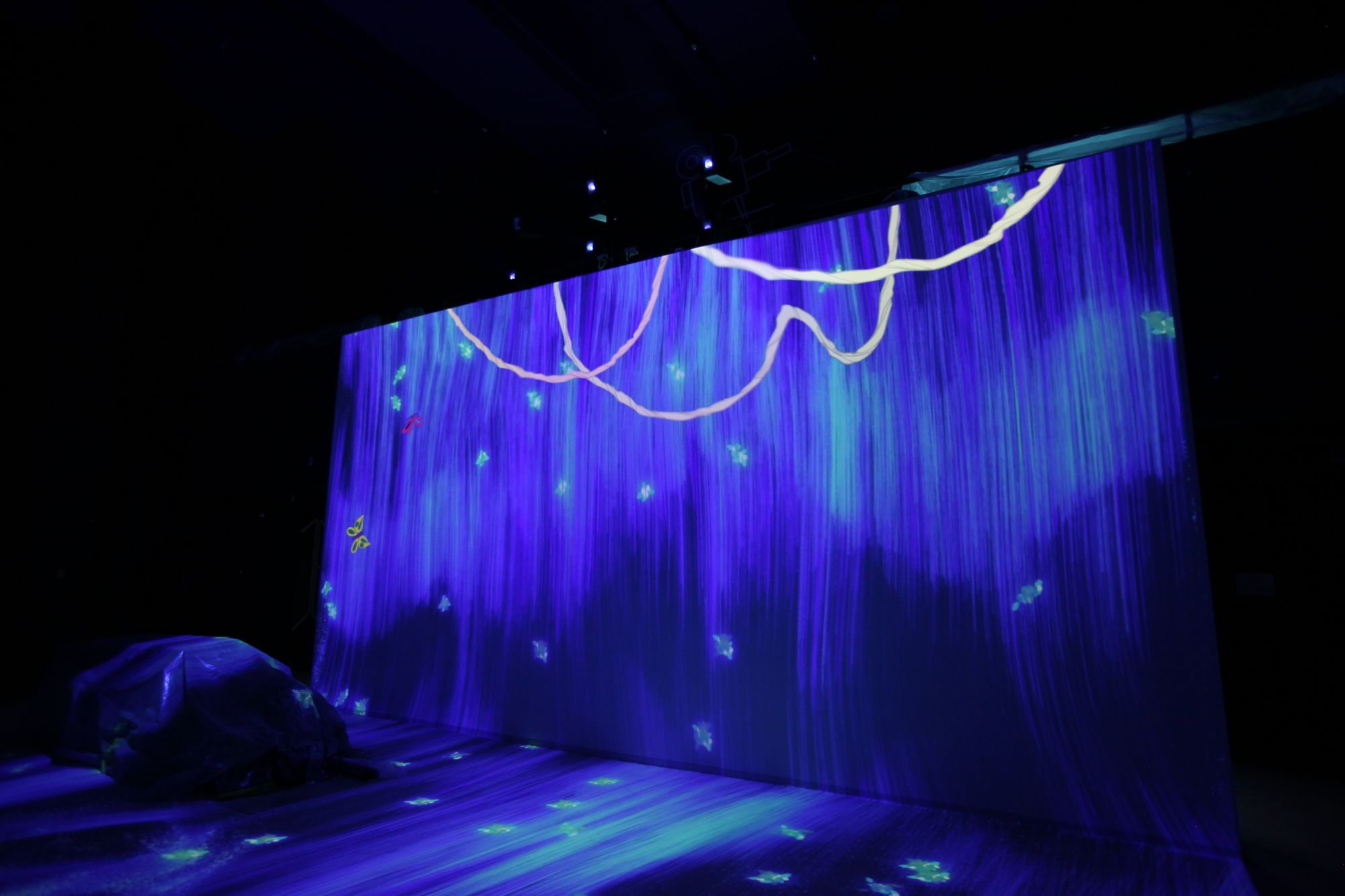 🛠️
Interactive vector field and GLSL-computed trailed particle flow.
Four times 4k.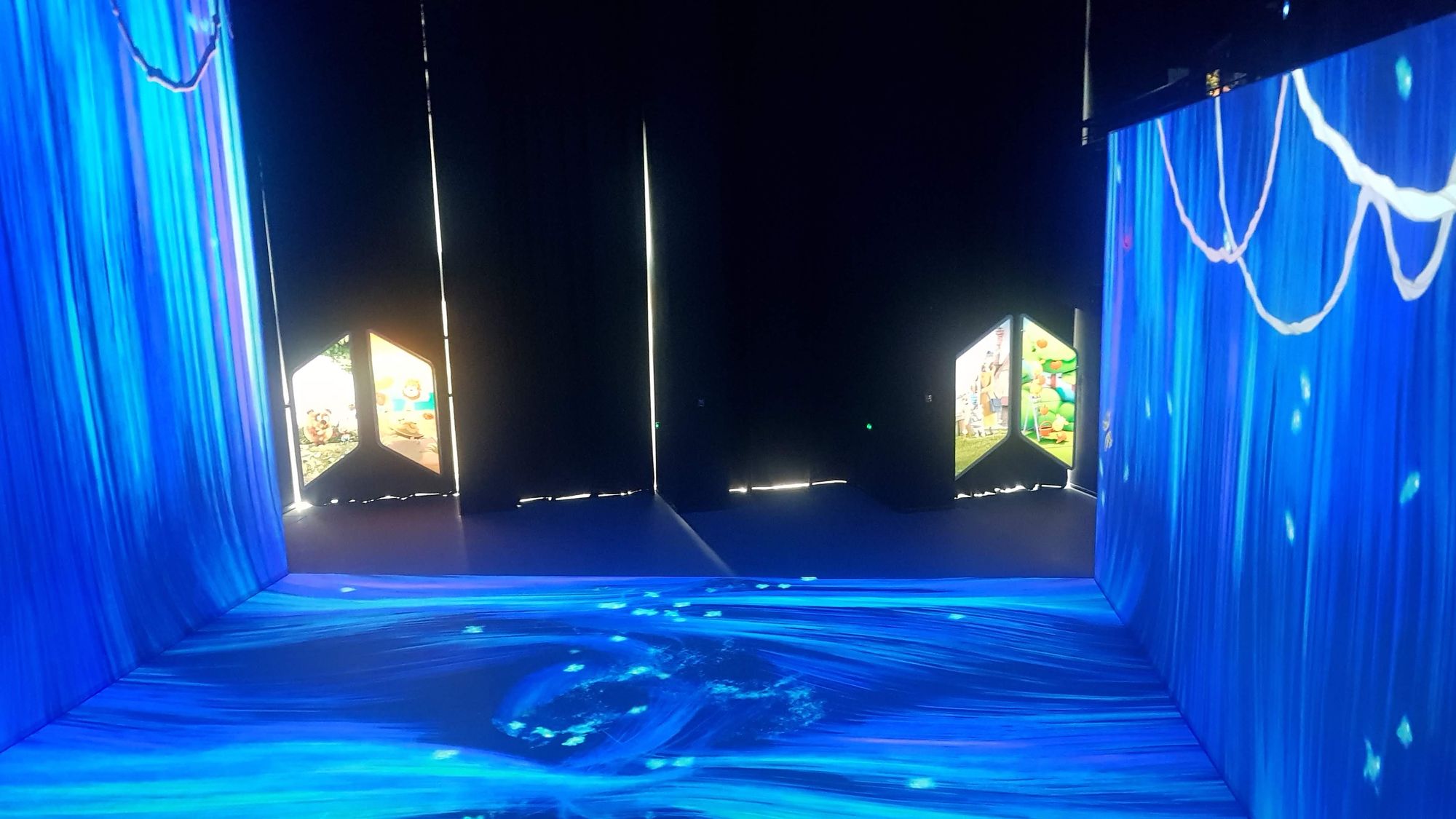 The flying ship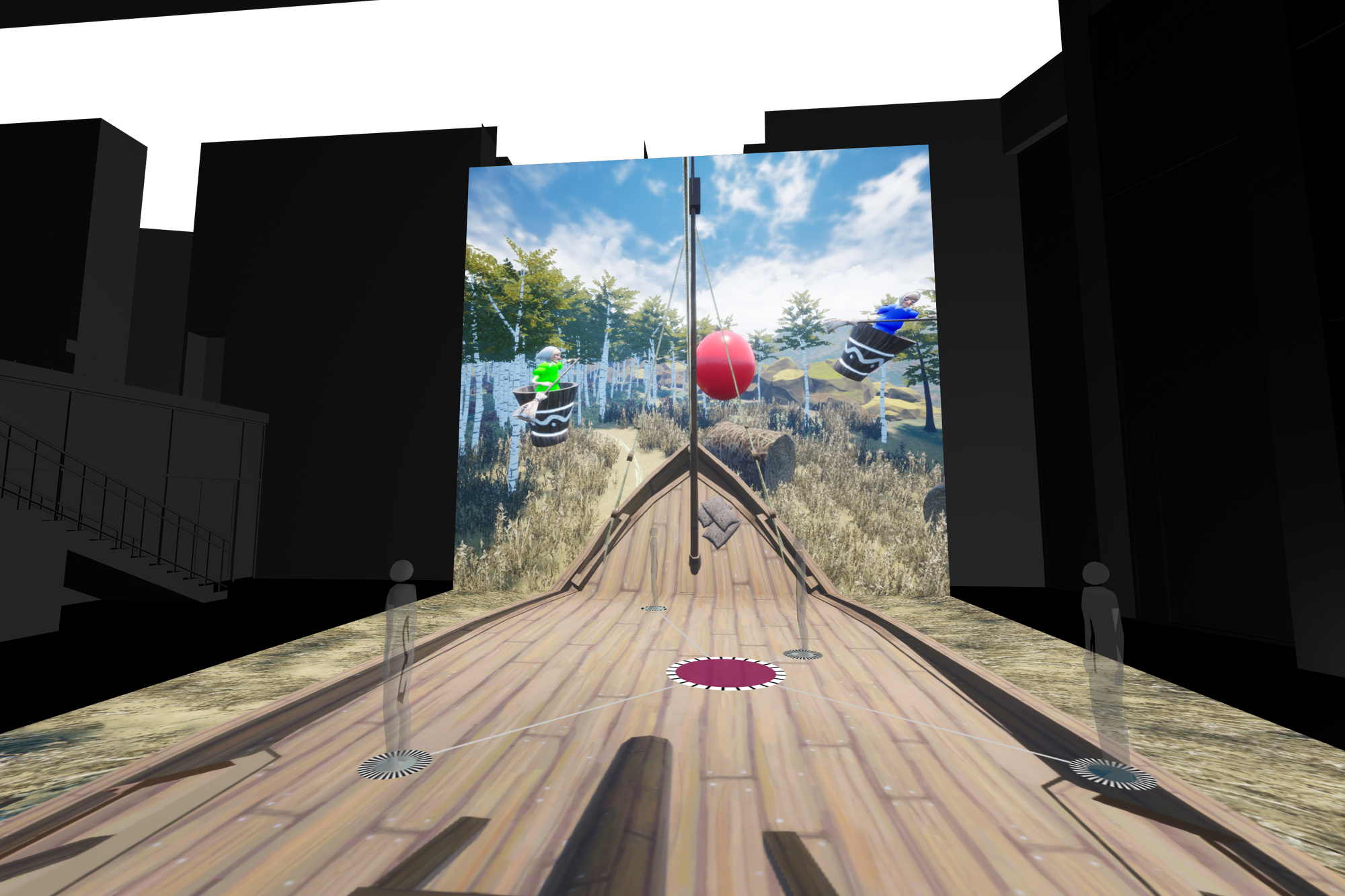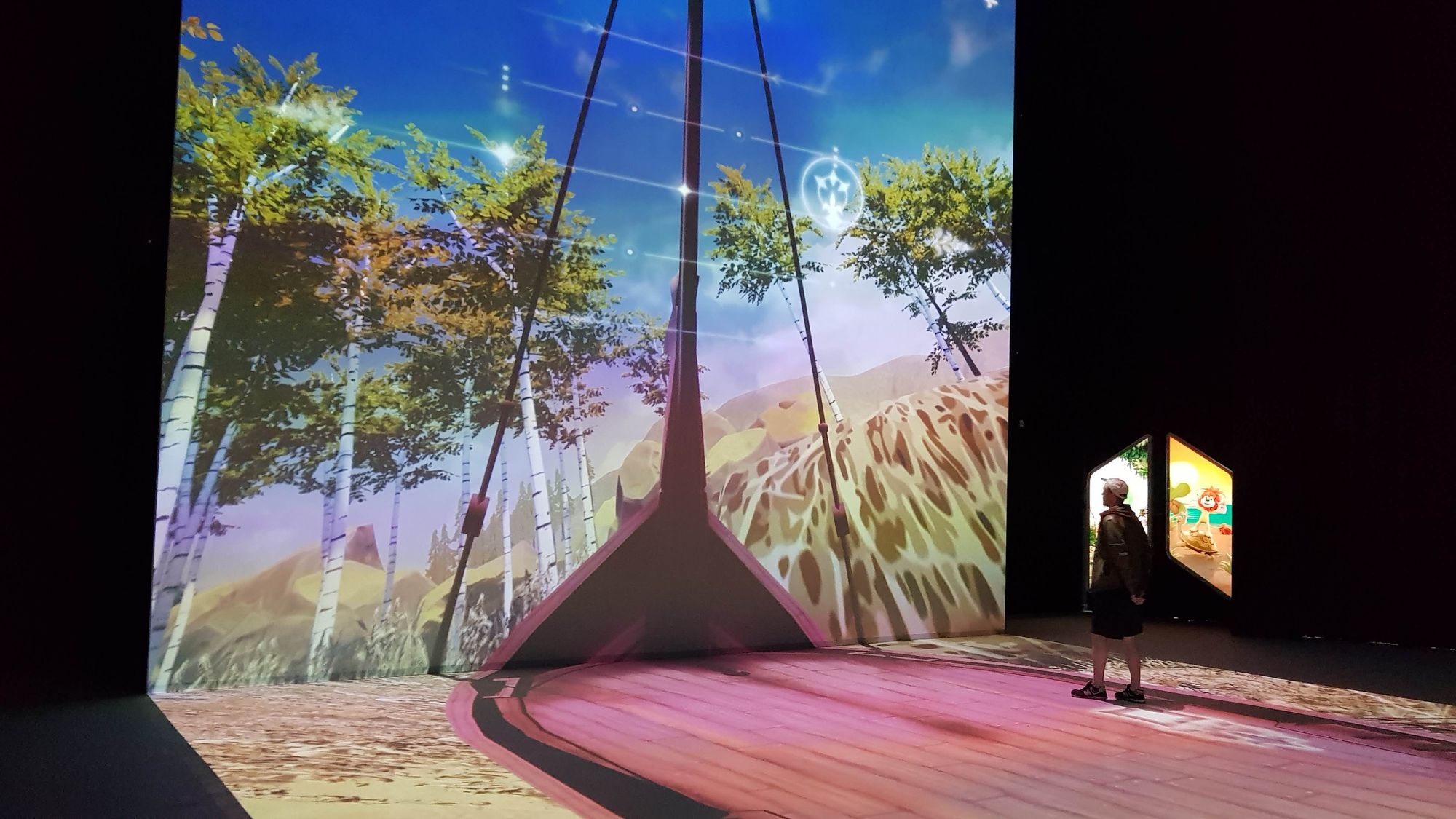 Thumbelina

Color bath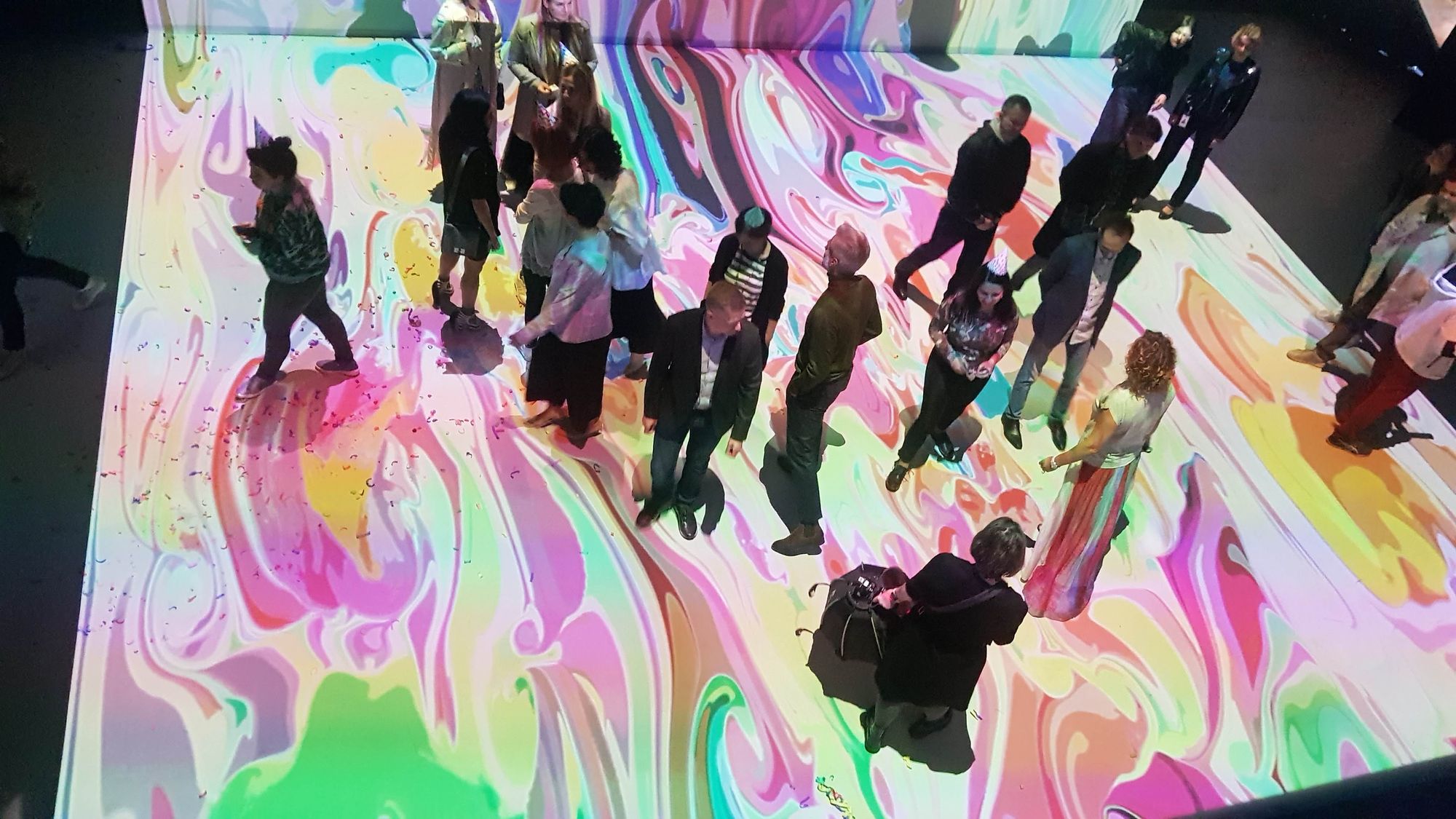 Interactive Gallery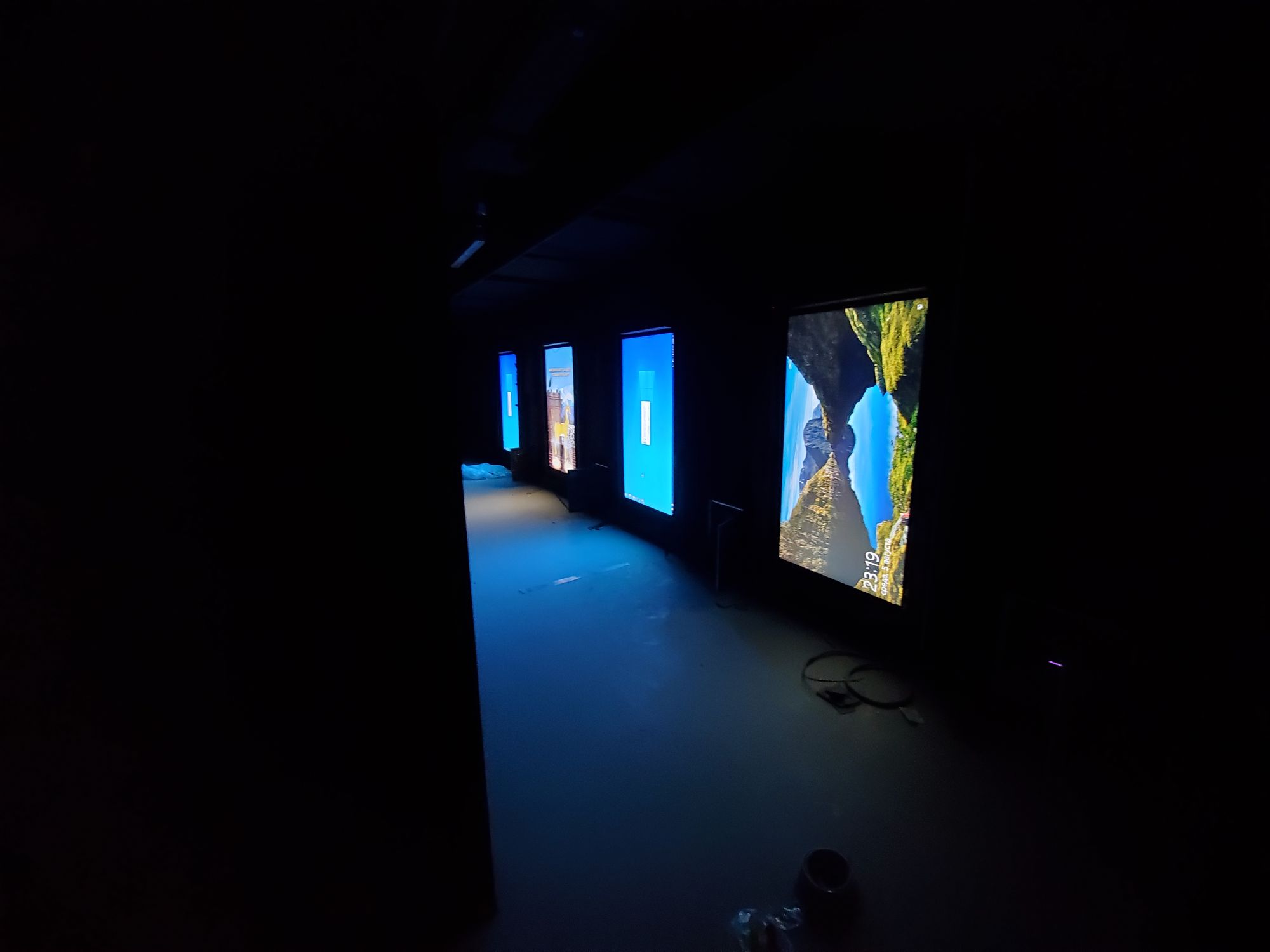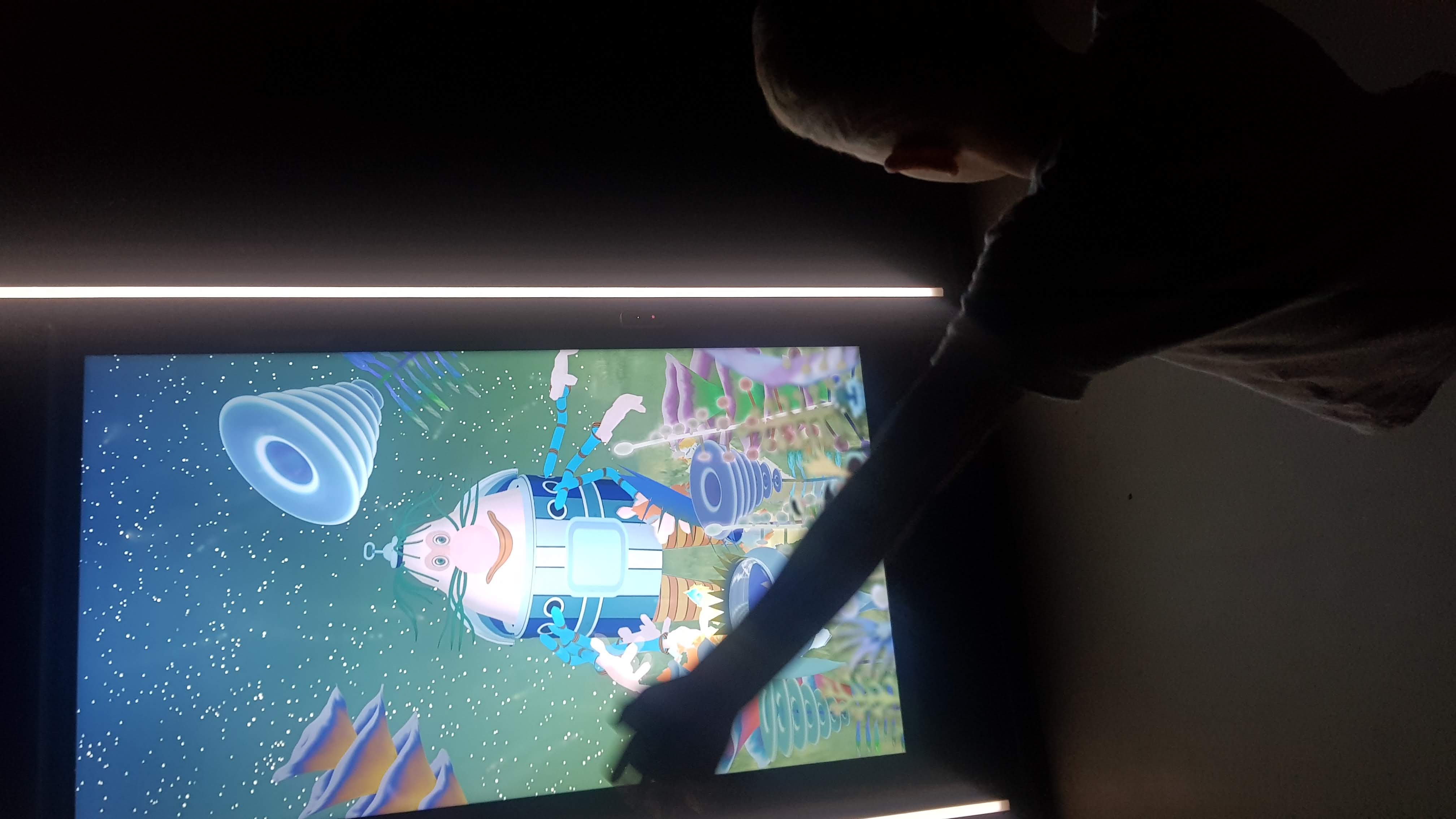 Dome
A full-dome cartoon based on the most famous Soyuzmultfilm films.
Bowls-movie